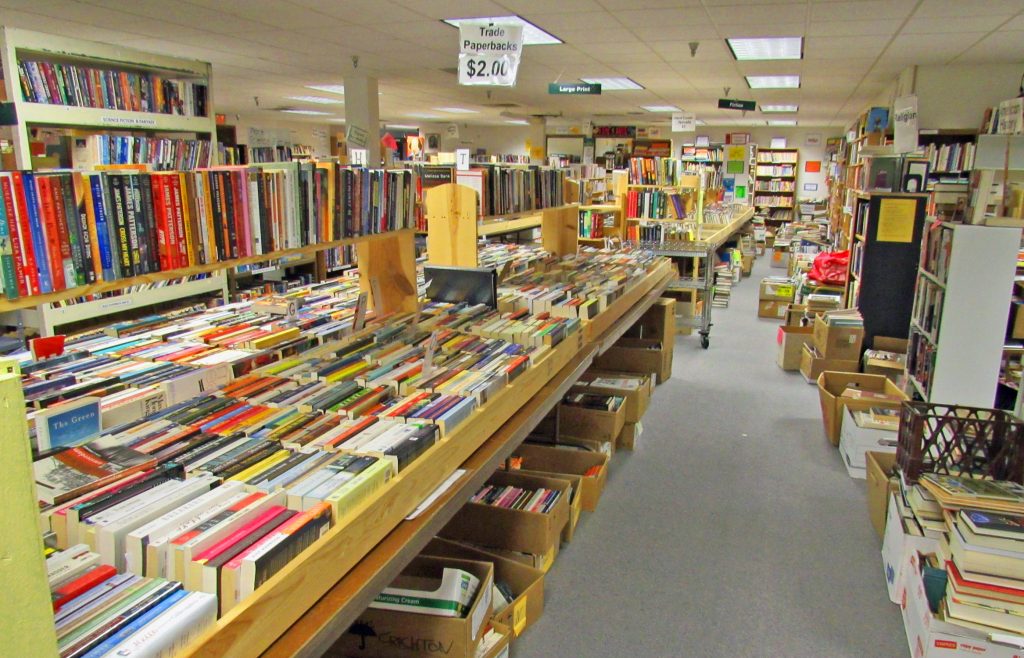 The Book Sale is located in the lower level of CVS Pharmacy at Washington Ave. and West Blvd. in West Racine. To access this location, enter the lobby of CVS and take either the stairs or elevator to the lower level or take the outside stairs along the east side of the building.

 Next scheduled sale – November 1 – 4 & 9 – 11, 2023 (1/2 price days) 10:00 a.m. – 6:00 p.m.
lower level CVS Pharmacy, 1122 West Blvd.–  enter through the outside stairway or the elevator or stairway in the CVS lobby.                                  
---
Donations are being Accepted
  Donations can be left in the boxes at the bottom of the inside stairway whenever CVS Pharmacy is open.
 We do not accept encyclopedias, textbooks and Readers Digest condensed books.
 Watch this space and our Facebook page for information on the sale.
Proceeds from the sale are used higher education for women.
To donate books, cds, lps and other items, email aauwracine@hotmail.com or put them in the box at the bottom of the inside stairway at CVS.
Arrangements can be made to pick up donations if a donor is physically unable to deliver the books to the book sale site.
Like us on Facebook